On November 28, 2018 Her Majesty Queen Silvia of  Sweden will join Mentor Foundation USA for an 'In Light of Youth' Benefit Dinner hosted by H.E. Karin Olofsdotter, Ambassador of Sweden to the United States, at the Embassy of Sweden. This intimate dinner will bring together influencers from business and government from around the world—all compassionate about the health and wellbeing of our youth. The purpose for dinner is to raise awareness around the importance of positive youth development and drug prevention, on both a local and global level.
In the presence of

Honorary Co-Chairs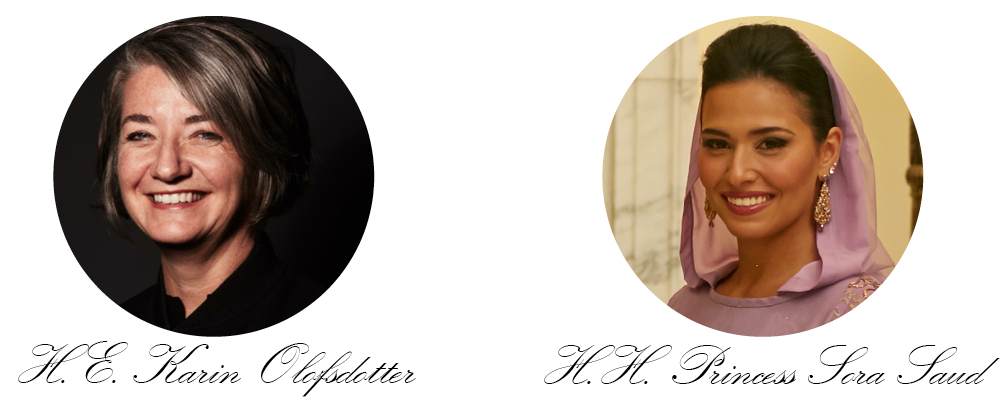 Honorary Committee
The Honorable Senator Ben Cardin
The Honorable Senator John Kennedy
The Honorable Senator Chris Van Hollen
His Excellency Fernando Oris de Roa, Ambassador of Argentina
His Excellency Yousef Al Otaiba, Ambassador of The United Arab Emirates
Her Highness Princess Lalla Joumala, Ambassador of the Kingdom of Morocco
Her Excellency Sylvie Lucas, Ambassador of the Grand Duchy of Luxembourg
Her Excellency Maguy Maccario Doyle, Ambassador of Monaco
Her Excellency Emily Haber, Ambassador of Germany
His Excellency Gérard Araud, Ambassador of France
His Excellency Kåre Aas, Ambassador of Norway
His Excellency Geir H. Haarde, Ambassador of Iceland
His Excellency Martin Werner Dahinden, Ambassador of Switzerland
His Excellency Wolfgang Waldner, Ambassador of Austria
His Excellency Armando Varricchio, Ambassador of Italy
His Excellency, Mninwa Mahlangu, Ambassador of South Africa
His Excellency, Tihomir Stoytchev, Ambassador of Bulgaria
His Excellency Sergio Silva Do Amaral, Ambassador of Brazil
His Excellency Kurt Jaeger, Ambassador of Liechtenstein
 Silent Auction Chair
Mrs. Sandy Taylor
November 28, 2018
Embassy of Sweden | House of Sweden
2900 K Street, N.W. | Washington, D.C. 20007
Royal Reception: 6PM
Dinner & Awards: 7:30
Goodnight Coffee & Cordial: 9:30PM
Sponsorship Opportunities:

For information see Sponsorship Opportunities and contact Melissa Neves at 571-458-7050 or melissa@mentorfoundationusa.org
 Auction Donations:
Interested in donating an item or experience to our silent auction? Find more information here.