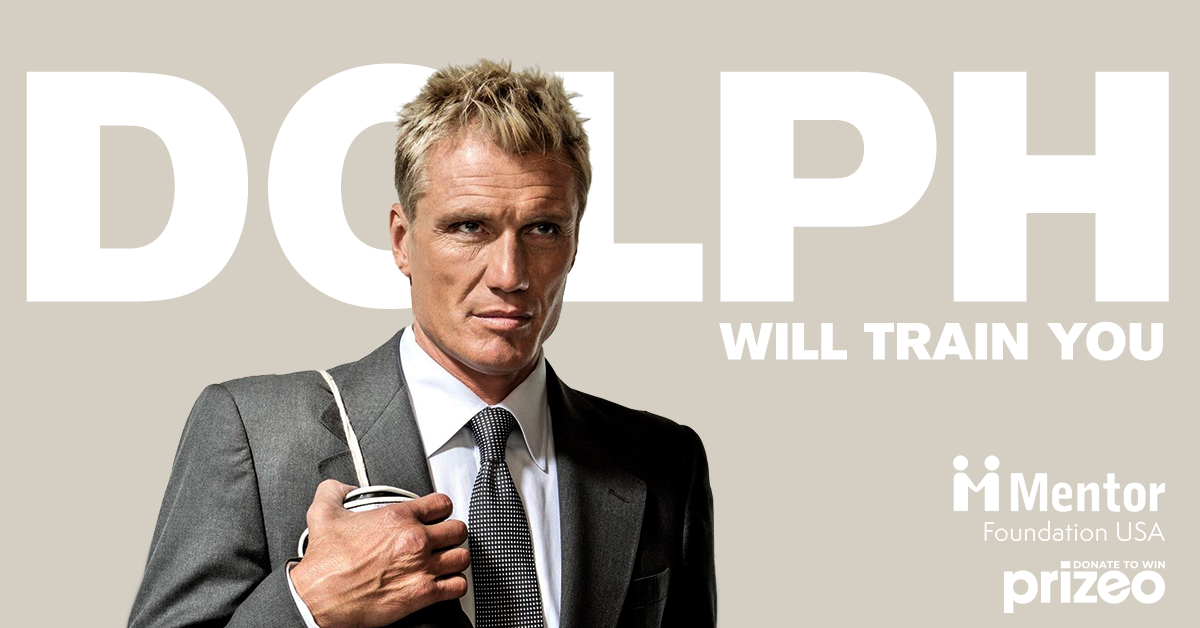 We're excited to announce our partnership with Prizeo and Dolph Lundgren. When you donate to Mentor Foundation USA on Prizeo, you'll be entered to win the chance to meet up Dolph and train to perform a stunt in his next movie!
A NOTE FROM DOLPH LUNDGREN
You know what makes an action star? Training! So strap on your workout gear and get ready for your closeup, because you could join me on the set of my next movie!
I'll fly you and a guest out and put you up in a hotel. Then you'll meet me on the set where we'll spend a day training and learning stunts. We'll grab dinner, you'll get your beauty rest, and you'll perform a stunt in the movie the next day!
To enter to win, just donate a minimum of $10 to Mentor Foundation USA, an amazing organization that empowers youth and prevents substance abuse. If you want to give more, you'll earn more chances to win and some cool rewards.
I look forward to meeting one of you on the set! Now drop and give me 20!
—Dolph
Don't miss the opportunity to meet Dolph Lundgren on set!