LaMont Wells, Chairman

LaMont J. Wells is the Executive Vice President for Marketing and Business Development for AECOM's Management Services Operating Group. AECOM is one of the largest global infrastructure and engineering companies in the world and is located in 150 countries with over 90,000 employees. He is the former President and Chairman of the Board of Technology Management Associates, Inc. (TMA), an industry leading provider of technology services to the IC, DoD, and U.S. Government, where he remains a board member.
LaMont has a distinguished career as a senior executive: Deputy CFO and CIO for the District of Columbia's Control Board; Senior VP for ManTech International, Executive VP and COO for Columbia Services Group; Senior VP, Corporate Development for American Systems Corp; VP for Strategy and Business Development for Siemens Government Services; CEO for Webster Data Communication, Inc.; and COO for Agile Defense. In 2016, LaMont was selected by his industry peers as a recipient of SmartCEO's Executive Management Award. He serves on the University of Rhode Island's ROTC Board of Directors and was recently nominated and selected to the University of Rhode Island ROTC Hall of Fame.
LaMont has a B.S. in Business Administration from The University of Rhode Island and earned masters' degrees in: National Security and Strategic Studies (M.A.) from the Naval War College; Contracts and Acquisition (M.S.) from Florida Tech; Management (M.S.) from Salve Regina University; and National Resource Strategy: Information Warfare and Strategic Studies from the National Defense University (M.S.)
Doug White, Treasurer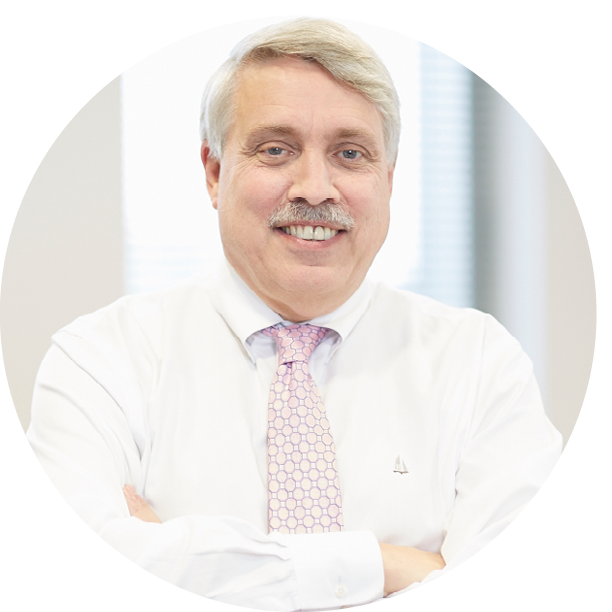 Doug has worked in the fields of accounting, auditing, management consulting, and taxation/litigation support since 1978. He has worked with individuals, businesses, and non-profit and governmental entities. Through his work, Doug has gained extensive knowledge of real estate, professional service businesses, retail, high-tech industries, non-profit entities, political organizations, investment companies, and real estate management and development firms.
Doug is a certified valuation analyst (CVA) and has completed business valuations on various business entities. He has been designated as an expert witness for domestic relations and civil cases in Montgomery County and Prince Georges County, Maryland, and in the District of Columbia. Doug is a master analyst in financial forensics (MAFF), a chartered global management accountant (CGMA), and is licensed as a life and health insurance agent. Doug is the immediate past global chairman of Integra International and a board member of Integra International's AAA Division.
Doug previously served as the president of the Make-A-Wish Foundation of the Mid-Atlantic, Inc., and was the treasurer of the Rockville Chamber of Commerce. He is currently the treasurer of NAIOP Maryland/DC, a member of the workforce committee of the Greater Washington Board of Trade, and is also serving on the boards of other local business and civic associations. Doug is a member of both the American Institute of Certified Public Accountants (AICPA), the Maryland Association of Certified Public Accountants (MACPA), and the National Association of Certified Valuation Analysts (NACVA).
Aaron Dowd, Secretary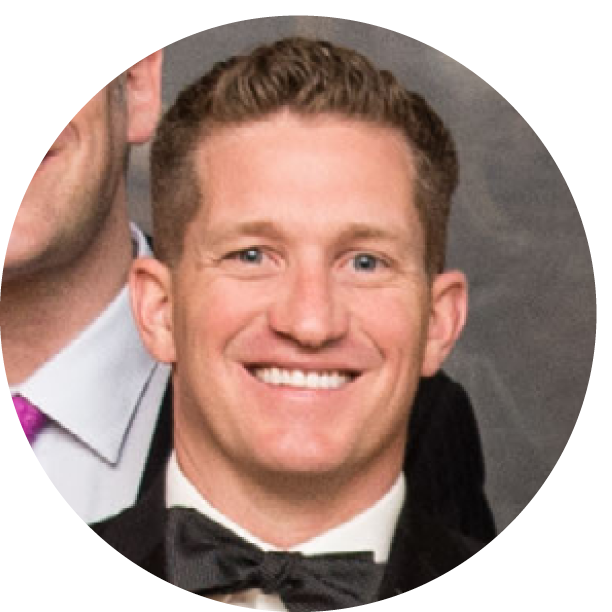 Aaron T. Dowd is a Principal of Transatlantic Holdings, a diversified holding company with interests in the financial services, logistics, energy, industrial and beer sectors in the United States, Latin America and Europe.  Prior to Transatlantic, Mr. Dowd served from 2003-2013 as an Aide to The Honorable Chuck Hagel, former Secretary of Defense and U.S. Senator.  Mr. Dowd is on the Board of Directors of the Mentor Foundation USA; University of Chicago Project on Security and Threats (CPOST); and International Student House of Washington, DC (ISH-DC).  He is also a Member of the RAND Corporation; Atlantic Council; Munich Security Conference Young Leaders Roundtable; International Institute for Strategic Studies (IISS); American Security Project (ASP); and Young Professionals in Foreign Policy (YPFP). 
Mr. Dowd holds a Bachelor of Arts degree in Political Science, with a minor in Marketing from Marquette University in Milwaukee, WI.
Yvonne Thunell, Founding Chairman & Honorary Member

Ms. Thunell has extensive experience as an executive coach and developer of corporate leadership programs. Prior to forming Thunell & Partners, Ms. Thunell worked in the IT industry in the U.S. and Sweden; she was CEO of the IT-company AXXA Corporation in Woodland Hills, CA. She served as a board member of A Non-Smoking Generation, a Swedish non-profit organization focused on tobacco prevention, and she has been on the board of several youth and educational non-profit organizations in Sweden.
Robert Dupont, M.D.

Robert L. DuPont, M.D., is Vice President of Bensinger, DuPont and Associates, a consulting firm dealing with substance abuse. Dr. DuPont has served as the founding Director of the National Institute on Drug Abuse and was also White House Drug Chief. He is on the boards of the National Association of Drug Court Professionals, the Kolmac Foundation, the American Council on Science and Health, the National Anxiety Foundation and the World Federation Against Drugs.
Richard Mackenzie

Dr. Mackenzie is a former President of the Society for Adolescent Medicine and an active member of the International Association of Adolescent Health. He has been a pioneer in the development of clinical and research approaches to issues that compromise the health of young people, including drug and alcohol abuse and other bio-behavioral conditions. He has developed a number of programs, many of which have been replicated worldwide. Dr Mackenzie has been recognized in awards for outstanding achievement by the American Academy of Pediatric Medicine and the Society for Adolescent Medicine.
Rich Merski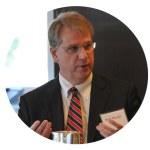 Richard Merski currently serves as Head of International Public Policy in Cigna's Washington, DC office.
Previously, Rich served as Senior Vice President and Head of Federal Affairs at Zurich Financial Services Group, a leading international insurance and financial services firm based in Switzerland. Prior to joining Zurich, Rich worked with American International Group as Vice President and Counsel in their Washington office and earlier served as Legislative Director and Counsel to Congressman Richard T. Schulze (R-PA), advising the Congressman on  a range of issues, including trade, health and tax legislation, as well as matters within the Ways and Means Committee's jurisdiction. He also practiced law as an associate with the law firm of Collier, Shannon, Rill & Scott.
Rich was awarded a J.D. from the University of Virginia School of Law and holds a Masters in International Relations from Columbia University Graduate School of Arts and Sciences. Graduating Magna Cum Laude with two Bachelors degrees, his undergraduate studies at Georgetown University concentrated in Economics and Political Science. He is a member of the Bar of the District of Columbia, Commonwealth of Virginia, and U.S. Court of International Trade.  Rich also serves on USTR's Industry Trade Advisory Committee (ITAC) and counsels U.S. trade officials on the formulation of international trade policy.
Rich is a past-Vice Chairman of the Board of Directors of the Washington World Affairs Council and a current Board member. He also served on the Boards of the Atlantic Council, Organization for International Investment, and the Congressional Economic Leadership Institute.  He is a member of the National Committee on U.S.-China Relations and a Senior Advisor to the United States-Asia Foundation, having helped lead over a dozen congressional delegations to Asia. Rich is also active in various community activities in Fairfax County, Virginia where he resides with his wife, Donna, and their daughter Alyssa.
Dan Nelson

Dan Nelson currently serves as non-executive Chairman of ECP Worldwide and as a director of Mascoma Corporation.  He has served on the boards of many organizations, including the American Petroleum Institute, American Near East Refugee Aid, Meridian International Center, Arena Stage, the Toys for Tots Foundation, Ford's Theatre and N Street Village. He previously headed Mobil's Middle East Department and served as President of Mobil Power Inc., Mobil Middle East Development Corporation, and Mobil Sales & Trading Inc., and was Executive Vice President of Mobil LNG Inc.
Gudrun Giddings

Gudrun currently serves as the President and Chair of The Swedish American Chamber of Commerce-LA. Gudrun is also the CEO at G4c Innovation and one of the founders of Entertainment Capital & Network and the U.S. Ambassador for Scandinavian Film Locations. Gudrun previously served as a Producer and Vice President of Production at Paradox Entertainment. Before joining Paradox, Gudrun was the Director of Production for Davis Films, under the distribution company Metropolitan Filmexport. With more the 20 years in different capacities within entertainment, Gudrun is currently utilizing her skill-set and background to bring awareness to social entrepreneurship.  Some of her interests, including studies are within the fields of, international and cultural relations, innovation, theology and spiritual philosophy, anthropology, literature and the arts. Gudrun majored in political science and was studying pre-law before she started to work in the entertainment industry. 
Marie-Thèrése Allen

Marie-Therese Allen is the President of luxury Italian leather accessories and jewelry company, NAYLOR & NAYLOR, Inc., whose products are bench-made in small batches in Italy exclusively for Naylor & Naylor by artisanal suppliers and available exclusively online and at selected private events in the US and UK since October, 2018.
Prior to forming NAYLOR & NAYLOR, Inc., Marie-Therese was a Partner of New York-headquartered international law firm, Curtis, Mallet-Prevost, Colt & Mosle LLP for over 20 years where she represented business and government clients in a wide range of cross-border transactions focusing heavily in the Oil & Gas (including LNG), Maritime + Shipping, Commodities, Manufacturing, Distribution, Logistics, Fashion and Publishing sectors, and, for 10 of those years, was the Managing Partner of the firm's Frankfurt, Germany office. She was also a founding partner of the Curtis Women Lawyers' Initiative, which supports the advancement of Curtis women lawyers within the firm and in their rainmaking and other business generation activities outside of the firm.
Prior to practicing at Curtis, Marie-Therese was a Partner (and associate) at the former New York law firm of Walter, Conston, Alexander & Green, PC, (since incorporated into Alston & Bird) and an associate at the former Frankfurt law firm of Peltzer u. Riesenkampff (since incorporated into CMS Hasche).
While practicing in New York and Frankfurt for over 40 years as a corporate/business lawyer representing major European and other non-US companies and government entities, Marie-Therese also provided extensive pro bono legal services to a number of US charitable entities. She has sat on the Board of The Mentor Foundation USA since 2009, and currently is a member of its executive committee.
The child of American parents, Marie-Therese was raised and educated through high school in England. She also earned a B.A. in English from Ladycliff College, and a J.D. from the University of the Oklahoma College of Law. She remains admitted to practice in New York, Pennsylvania and Oklahoma, and before the federal courts in the Eastern District of Pennsylvania and the U.S. Supreme Court.
Today, she resides with her husband in Little Silver, New Jersey and Naples, Florida.