Princess Sora Saud
Princess Sora is a Saudi Arabian philanthropist, cultural ambassador and international entrepreneur. She is the granddaughter of former Saudi King, King Abdullah, Saudi's former king and equal rights advocate who expanded educational reforms, opened employment opportunities and gave women the right to vote.
"I am honored and humbled to be named Mentor Foundation USA's first Honorary Ambassador. I am so happy to support an organization that consistently strives to make a meaningful impact."  
Princess Sora was born and raised in Jeddah, Saudi Arabia. She now divides her time between Saudi Arabia, Europe and Washington D.C. She supports a wide range of humanitarian efforts and advocates for female empowerment and women in business. Princess Sora studied at Saudi's Effat University and today, holds a degree in psychology from American University in Washington DC. Join the conversation with @SoraSaud on Twitter and Instagram or visit sorasaud.com.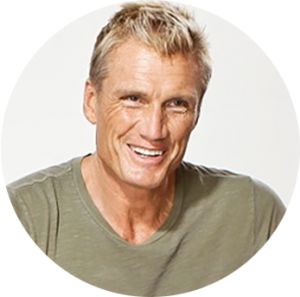 Dolph Lundgren
Dolph Lundgren is a Swedish actor, director, producer, and martial artist. He supports various charitable efforts and has been of continuous support to the Mentor Foundation USA throughout the years.
"When I was young, I looked up to strong role models. They helped me reach my personal best. Being an ambassador to Mentor is a way for me to give back. To help young men and women stay away from negative influences and pursue their dreams."
Dolph Lundgren grew up in Stockholm, Sweden, where he attended the Royal Institute of Technology. He originally moved from Sweden to the United States as a Fulbright-scholar to study Chemical Engineering. After receiving a Master's Degree, he decided to pursue a career in show business. Dolph has starred in over 50 feature films, including 'Rocky IV', 'Masters of the Universe' and 'The Expendables' franchise. Dolph is also a world-class athlete and winner of several international karate competitions. Dolph started practicing martial arts at the age  of 14 and now holds a 3rd Dan (third degree Black Belt) in Kyokushinkai and was European champion in 1980-81.
Join the conversation with @DolphLundgren on Twitter and Instagram or visit dolph-ultimate.com