Michaela Pratt
President & CEO
Michaela has been part of Mentor Foundation USA's management team since 2011. She has been instrumental in establishing the organizations first programs and strategic direction.
Before leading the organization, Michaela was the Director of Marketing & Outreach, working on securing important relationships and funding for Mentor. "I am very proud to serve Mentor Foundation USA.  As a mother of two young children, I am determined to see our programs make an impact and help our young people live healthy lives, free of drugs."
Michaela, a native Swede, moved to the U.S. after graduating high school to attended George Mason University where she obtained a B.A. in Marketing and Business Management.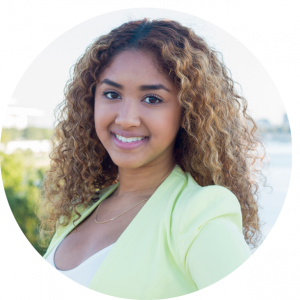 Melissa Neves
Marketing & Development
Melissa supports the organizations efforts in Marketing, Program Development and Fundraising.  She has a broad experience within non-profit management focused on youth development, as well as being a Founding Member of Empower and Motivate for Change (EMC), a female network for young professionals focusing on encouraging women to pursue their ambitions and training women to be prepared and empowered to become the next generation of leaders.
Melissa is a warm, energetic and committed team member. She loves to connect with new people and get motivated by inspiring others to "walk the extra mile." Although she loves her home country Sweden, she is very excited by her new move to the U.S!
Melissa was born and raised in Gothenburg, Sweden, where she obtained her Bachelor's Degree in Business Administration as well as her Master's Degree in Marketing and Consumption at the School of Business, Economics and Law at the University of Gothenburg.

Kiya Kennebrew
Program Manager
Kiya has a background in positive youth development and self-determination. Previously, she worked as an Internship Program Coordinator, solidifying experiential learning opportunities for young people nationally and internationally. Kiya has also worked with the YWCA as a Youth Development Specialist; where she taught courses, ran workshops, and assisted students with securing college and career opportunities. She has a special interest in race, gender, school-to-prison pipeline, and how they all have connections to the economic disparities we see around the world.
Kiya holds her bachelor's degree from the University of Connecticut. She majored in Industrial and Organizational Psychology and minored in Women's Gender and Sexuality Studies. She has studied, interned, and volunteered in Cape Town, South Africa and has continuously worked towards positive youth development through a social justice lens.
Kiya moved from Trenton, NJ to the DMV area in August 2016 to pursue a master's degree in Public Administration at George Mason University. Kiya believes in the spirit of the South African term "Ubuntu", for people are who they are because of other people.

Sergio Chavez
Program Facilitator
Sergio Chavez is a motivational speaker, life coach, and professional youth counselor. He has traveled across the U.S., Central America, and the Caribbean engaging youth and young adults in a compelling and life-giving way through his facilitation and public speaking.
As a child growing up in Falls Church, Virginia, Sergio developed a passion and gift for speaking and communicating through music, acting, and writing. He hit his first major turning point at age 12 when his father walked out on his family, which drove him to turn to the street life. Years later, he came to the realization that those around him, including himself, needed hope, restoration, and motivation. Sergio's ambition to spread this message moved him to begin speaking to small groups in family homes and working in inner-city communities. What started as small discussions has now become speaking engagements in larger venues, businesses, non-profits, schools, and correctional facilities. He is known for his message of empowerment and motivation. His personal story inspires many across the nation to arise, dream big, and live a life without fear and limitations. Sergio and his wife, Franchesca, currently reside in Montgomery County, Maryland. 
Kelly Harrigan
Summer Intern
Kelly is currently a student at West Virginia University, pursuing her studies within Management Information System.
Kelly was born in New Jersey, though she has lived in Loudoun County, Virginia for the majority of her life. She has always had a passion for helping and giving back to the community. Her interest in youth and drug prevention came naturally as her father worked for the Drug Enforcement Administration (DEA) for 25+ years. Kelly is eager to get insight into the non-profit sector and learn more about drug prevention programs for youth.